Description
Bean's Quest brings retro platforming to your mobile-phone-device-thing. Forget about on-screen controls - this hella tight precision movement gives you fast paced "speed run" focused gameplay beyond your wildest dreams. Experience an epic 50 stage quest to regain your humanity in a game that will bring back your childhood gaming. 5 worlds, crazy physics and 10 pieces of outrageous video game music.
History
Kumobius' first game Bean's Quest was developed in the spare time of the founders until 2011 when the first version was released. Featuring only 8 stages to start with it was heralded as a fantastic journey that was over too soon. The team worked hard at developing four more worlds, expanding the stages to 50 in total and culminating in a final release in early 2012. The success of Bean's Quest was the first step for Kumobius to operate as a full time venture for its founders.
Features
Five unique worlds to conquer!
Over 150 challenges to complete.
Game Center Leaderboards integrated.
Incredible soundtrack with over 10 original pieces of music!
Artwork
Logo & Icon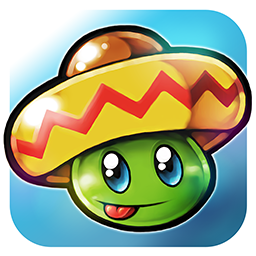 Awards & Recognition
"PAX Australia Indie Showcase" Melbourne, July, 2013
"Freeplay Best Design Finalist" Melbourne, September, 2013
"Freeplay Best Audio Finalist" Melbourne, September, 2013
About Kumobius
Boilerplate
Kumobius is a 3 person Australian game studio created by brothers Tom and James Greenaway with the incredible Ivan Neeson.
More information
More information on Kumobius, our logo & relevant media are available here.
Bean's Quest Credits
James Greenaway
Kumobius
Tom Greenaway
Kumobius
Ivan Neeson
Kumobius
Flashygoodness
Music + SFX
presskit() by Rami Ismail (Vlambeer) - also thanks to these fine folks